Thank goodness for books, right? This, as the title already states, is the list of every book I read in 2017. In total, there were 51, which I believe is my personal all-time high, so I'll take this moment to give myself a pat on the back (considering I only set a goal of 15 books, thinking myself too worn out after how many books I read last year). How many books per year do you think I have to read to read all the books in the world?
Let's dive right in, shall we?
The Worst.
These books just didn't make the cut for me, and I wouldn't personally recommend them.
42. Walden by Henry David Thoreau
I was was just bored. It started off on the right track, offering interesting insight to minimalism and arguments against capitalism and consumerism. However, after the first two essays, it turned to overly long descriptions of birds and how the pond looks just slightly different today than yesterday and other boring things that I can't believe I wasted time reading. I think he could have used an editor in that cabin of his.
41. Notes from a Small Island by Bill Bryson
Bill Bryson is an excellent writer but again, this was boring. Travel writing may not be my thing. I love a good blog post – short and sweet. I just don't think it should take me months to read a small book like this. Plus, he seemed to complain a lot, which mostly made me want to smack him.
40. Not That Kind of Girl by Lena Dunham
I bought this book a while ago not necessarily having an opinion on Lena Dunham. I had never seen any of her shows/movies before. I, of course, knew what Girls was and how much acclaim she and the series have received. Also, the fact that she was younger than I am now when the series premiered simply blows my mind. As I've written before, I love reading memoirs of people whose jobs I want — hence, Not That Kind of Girl. Nothing written in the book stands out as particularly offensive, except for her blatant disregard of her own privelege. Since purchasing and reading this book, I've been less and less impressed with what Dunham has gone on record saying via Twitter and/or private interviews. So, this book, while technically well-written, falls in the worst, because I've quite made up my mind that Lena Dunham is an asshole.
39. How to Make Friends and Then Kill Them by Halley Feiffer
Perhaps this is one of those plays that would be so much better on stage than when read. I love the idea of this – dark humor at every turn, the concept of how evil girls and women and be to one another. This just wasn't all there for me — the violence lacked motivation and the relationships confused me..
38. Blackbird by David Harrower
This was not what I thought it would be. I recognized the title from the Tony awards a few years ago. It starred Michelle Williams and Jeff Daniels. But as soon as I realized it was about a pedophilia case, I was turned off. There are just some things you can't stomach.
37. The Jungle Book by Rudyard Kipling
Just watch the Disney movie – you'll have much more fun. Perhaps that's not fair, but if you're expecting the epic tale of Mowgli, you're barking up the wrong tree. This is a series of shorter tales, many of which don't involve Mowgli at all, and I found them less interesting.
---
The Half-Baked.
These are all a solid "almost" or "kinda." There was just something wrong with each of these that kept them from being in my top books of the year. I would, however, recommend many of these titles to anyone looking for some new reads in 2018.
36. We Should All Be Feminists by Chimanda Ngozi Adichie
I agree with everything Adichie iterates in her book. I just didn't think it was groundbreaking or anything. I was looking for a different perspective, something I hadn't thought about before. But this was just a lot of the same. So, it was good, but didn't change my way of thinking.
35. Selected Poems of Emily Dickenson
A book of excellent poetry is still going to be half-baked to someone who doesn't particularly enjoy reading poetry. I'm trying to get better, though — at least I read it! A few select poems really stood out to me, which most of the others sort of ran together endlessly. I was happy to be done with it when I finished.
34. James and the Giant Peach by Roald Dahl
I think my favorite Roald Dahl book will always and forever be The Twits. This one simply could not stack up. While I'm sure I would have loved this book as a kid, adult Teri simply didn't see much value in it.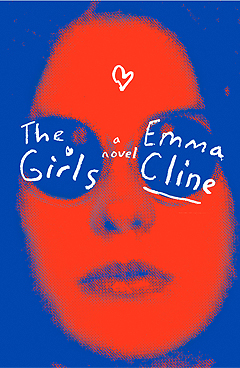 33. The Girls by Emma Cline
This is actually fairly topical, considering Charles Manson's recent death and the fact that this book is loosely based on the Manson murders, but told from the point of view of an "innocent" bystander, a girl who was supposed to be there the night of the murders, but due to unforeseen circumstances, ended up in a different place. It wasn't the story but the writing style that lost me — it was a bit over the top, trying too hard to be poetic, like a short story I would have written in college.
32. The Children's Hour by Lillian Hellman
I first encountered this play in an acting class when two girls were assigned a scene from it to perform. It was a great scene and a great premise, there's no doubt about that. It also solidified some of my contempt for preteen girls and how horribly selfish they can be. There's nothing in particular that I didn't like about it, only that in comparison to others on this list, there are many other stories I read this year that were so much better.
31. Secrets for the Mad by dodie
dodie (as Dodie Clark likes her name to be written) is a musician and writer who has shared much of her talent on Youtube. She is one of the many channels that I only recently started watching this year and I find her music to be enchanting and relaxing. I especially enjoy her lyrics and the words she uses to express herself in her videos, so I was excited to pick up her book. I think she is a talented writer, but this book was too all over the place. It just lacked direction. It seemed as though she herself didn't really know what she wanted it to be. I saw too many missed opportunities and unfulfilled potential to make it a really great book.
30. A Thousand Splendid Suns by Khaled Hosseini
Hosseini's books are powerful and Heavy. (Notice the capital H and the italics for emphasis). This one is no different. It covers two generations, telling the stories of two very different women, Mariam and Laila, who find themselves brought together under one roof, uprooted due to war. Out of personal taste, I've never been one for super heavy books like this. I understand they are important for me to read, and I'm glad I did, but I won't be reading this one again.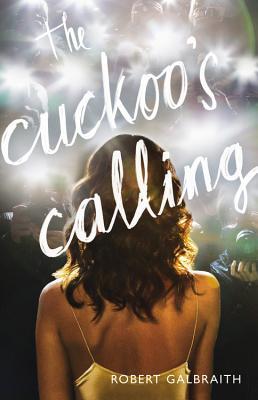 29. The Cuckoo's Calling by Robert Gailbraith
I read a review of this book somewhere saying that it was boring, especially because of its lack of action scenes. Basically saying, it's all talk. And I'd have to agree, but not to the point that I would call this book boring. There is a lot of talking, but it is well-crafted enough that I still find it interesting. The characters in it are perhaps not so iconic as Sherlock Holmes and Dr. Watson or Poirot, for example, but they are lovable in their own right. I've already bought the next two in the series to read.
28. Lily and the Octopus by Steven Rowley
This book was a pleasant surprise — one that had been on my list forever, but I always managed to read other books before it. It was mostly out of lack of interest. It sounds like a fluff book — about a man and his dog. Admittedly, the premise at this point just sounds downright stupid to me. But it was so much better. It was an honest look at a man and his relationships with others and how he reached a point in his life where the one person he feels closer to than anyone is his dachshund named Lily. When he has to deal with potentially losing her, he has to find his way back into the world — to repair his old relationships and build new ones.
27. Egghead by Bo Burnham
Bo Burnham has an incredible mind. His comedy always has me reeling, simultaneously laughing and wondering if I missed something (the answer is always yes). Unfortunately, this didn't always translate to his poems. It was missing the performative aspect, and I'm afraid this book can't stand alone without that.
26. Subliminal by Leonard Mlodinow
While not boring, this book did take an incredible amount of time for me to read. Sometimes his descriptions of the studies and experiments rambled a bit, and his attempts at making jokes really fell short, but the subject matter itself was extremely interesting. Perhaps in another life where I am extremely talented scientifically, I would be an psychologist. But alas, in this life, I just like to read about psychology.
25. Crime and Punishment by Fyoder Dostoyevsky
I loved the writing in this book, plus it's obviously a classic (and for good reason, I believe). However, it falls in the "half-baked" category (for me) because of the protagonist. . . if you could even call him that. I love a good controversy when it comes to a protagonist's goodness (such as Amy Dunne in Gone Girl or the biologist in Annihilation), but these characters have to have at least one redeeming quality that makes you root for them. (In both cases mentioned, I was a fan of the women's intelligence and bravery, and in the case of Amy Dunne, her justified need for revenge). In the case of Rodya from Crime and Punishment, that redeemable quality simply wasn't there. I wanted him to fail and got sick of the selfish thoughts in his head.
24. The Ocean at the End of the Lane by Neil Gaiman
I love this idea. I LOVE THIS IDEA. Why I'd never read any Neil Gaiman before is beyond me, and I intend to read more of his work in the future. I couldn't help but compare this particular story to Alice in Wonderland, especially in terms of a world of magic being just down a rabbit hole, or in this instance, just down the lane. This one was half-baked for me however, because it was almost too grand in scope for such a short novel. I longed for more details that I never got. I was forced to accept the world for how it was just because. I wanted to see more reasons behind the magic — to see more of its limits and how exactly it works.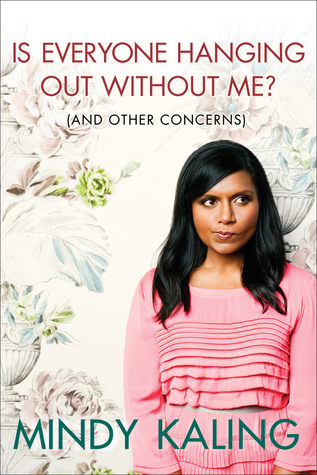 23. Is Everyone Hanging Out Without Me? by Mindy Kaling
Here's another book by a woman whose job I want, only Mindy Kaling isn't an asshole, but still pushes limits. This memoir could have been more cohesive, but I like her humor and her style. I already bought her second book, and have The Mindy Project queued up on my Hulu account.
22. Little Women by Louisa May Alcott
I really did enjoy reading this, but as I am no longer a child, I feel as though I have completely missed out on the true Little Women experience. I wish I could go back in time and force the younger me to read this. However, even though I can't go back in time, I am glad to finally be aboard the Little Women train, able to reference it and see how valuable it was and is to young women everywhere.
21. Fates and Furies by Lauren Groff
This was another one where the style of writing didn't quite click for me. The story was very good, however — it's about a marriage, told for so long from the perspective of one character until about halfway through when suddenly the perspective shifts and we learn about things that had previously been left in the dark. It really shows the complete picture of a marriage, and the heartbreaking idea that two people can feel as though they know each other so well, only to discover they don't know anything at all.
---
The Best.
Ladies and gents, the main event — my favorite books I read this year. Please note that these are entirely based on my own personal tastes and opinions.
20. New American Best Friend by Olivia Gatwood
If you're looking for some poetry that will make you feel empowered, especially if you are woman, you need this book in your life.
19. A Christmas Carol by Charles Dickens
This was the perfect way to end the year — all snuggled up in a blanket by the Christmas tree drinking coffee, eating cookies, and reading this lovely classic. It was like a scene out of a freaking book.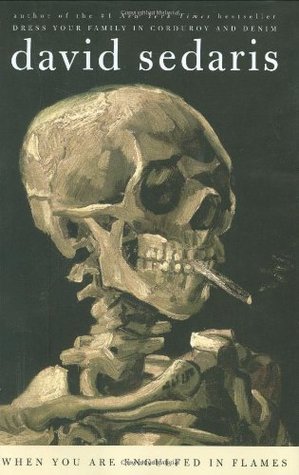 18. When You Are Engulfed in Flames by David Sedaris
Everyone who has read any of my bookshelf posts should know that I love David Sedaris. If there is one author whose writing style I wish I could perfectly mimic, it is his. My favorite essays from this collection include "In the Waiting Room" and "The Man in the Hut."
17. Our Numbered Days by Neil Hilborn
Now this is poetry. While Hilborn's poems shine even more when he is performing them (highly recommend looking them up on Youtube), simply reading his words still evokes vivid imagery and rouses emotions I didn't even know I had.
16. Coraline by Neil Gaiman
I probably would have hated this novel as a kid, but I'm sure glad I read it as an adult. I also hated Alice in Wonderland when I was young, and this is a pretty similar concept. Coraline is creepy and strange and such an important book for kids when it comes to building up their characters and feeding their imaginations.
15. A Wrinkle In Time by Madeleine L'Engle
Me reading this honestly had nothing to do with the movie coming out. However, I am glad I got to revisit it in time for that. This is just one of those books that stays with you forever.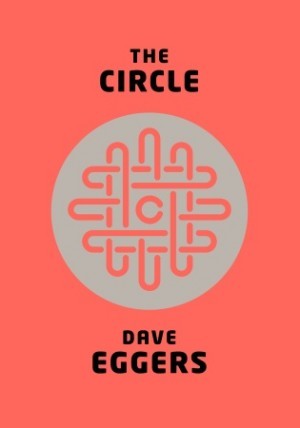 14. The Circle by Dave Eggers
I vow never to see this movie in order for the book not to be completely ruined to me. I loved the ideas in this book so much — the ever-intruding tyrant, social media, ruling over our personal lives and an interesting perspective into it's dangerous potential. Dave Eggers is one of the best writers whose work I have had the pleasure of reading. The way he wrote this as practically an extended fable, gave the book a unique voice.
13. Furiously Happy by Jenny Lawson
Jenny Lawson makes me laugh like no other. She doesn't care about traditional forms when it comes to writing about the state of her brain, and quite frankly, it wouldn't make sense if she did. She has a brain like no other, so she created a book like no other. My favorite chapters include "How Many Carbs Are in a Foot?" and "We're Better than Galileo. Because He's Dead."
12. Sherlock Holmes Volume I by Sir Arthur Conan Doyle
I'm a massive Sherlock fan. Now I feel I can fully appreciate the show, knowing all the cheeky references it makes to Doyle's original works. Part II will be read shortly, I am sure.
11. Between the World and Me by Ta-Nehisi Coates
Written as a letter to his son, Coates dives in to what it means to be a black man in America, recalling his experiences in an extremely intimate way. He attempts to impart wisdom even amidst the incomprehensible violence he has witnessed towards black men and women. If there's a book everyone should read, it is this one.
10. Attachments by Rainbow Rowell
This is one of those feel-good, somewhat cheesy romance novels that I just really enjoy reading every now and then. And Rainbow Rowell is really freaking good at writing them. Her characters are so vivid and hilarious, plus the plot is fantastic — a bored IT guy that falls in love with a woman through reading her emails — SO GOOD.
9. Persuasion by Jane Austen
I do love my dear Jane. This book holds a special place in my heart because I got to play Mary in a stage adaptation of the book in college. It's the last "official" novel of hers that I had left to read, so now I fear there is nothing to do but to re-read them all over again.
8. One More Thing by B.J. Novak
If watching The Office over and over again didn't already do it, reading One More Thing has proved to me that I simply love B.J. Novak's brain. He's incredible inventive and so damn funny. I've also read his The Book with No Pictures, which is equally as inventive and hilarious. Please, write more stuff, B.J. K thanks.
7. Dear Evan Hansen by Steven Levenson (Music and Lyrics by Benj Pasek & Justin Paul)
This musical has had a big impact on me this year. For one, t made me fall in love with musical theater again — especially smaller musicals that pack a punch. Evan Hansen is a kid so many people can relate to, and his story is troubling and touching. If only I could have seen Ben Platt perform this role! But alas, just reading the story and listening to the music has been enough to make this play one of my all time favorites.
6. The Grisha Trilogy by Leigh Bardugo
I am so glad to have discovered Leigh Bardugo this year. Even if you hate teen books and/or fantasy novels, you should read hers. I don't care — your arguments against it aren't valid. Bardugo has done something truly amazing with these books, and without being overly cheesy and romantic. Her "Grishaverse" is expansive and beautifully crafted. I can't wait for more and more and more. I'm so lucky she's still writing new stuff about this world.
5. The Southern Reach Trilogy by Jeff Vandermeer
There is no other book series that has completely stumped me like this one, but I also can't stop thinking about it. It was confusing and riveting and alarming and boggling and just . . . AGH. I haven't been thrown for this many loops since I watched Lost all those years ago. And while not perfectly comparable, there definitely are similarities in feel. I can't wait to read these books again. I have a feeling that with every re-reading I'm going to find something new that I didn't see before.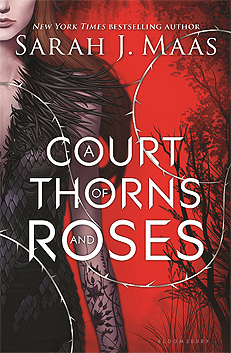 4. A Court of Thorns and Roses (Trilogy) by Sarah J. Maas

I will thank this trilogy forever and always for introducing me to a world of fantasy that I was missing out on. It's perhaps not the best written or even remotely intellectually advanced in any way, but I loved it. I was in a reading rut and this pulled me out of it. It made me excited to read every day (for the few days it took me to finish these books, that is). It was the first of many many fantasy novels I've read this year and will continue to read for the rest of my life probably.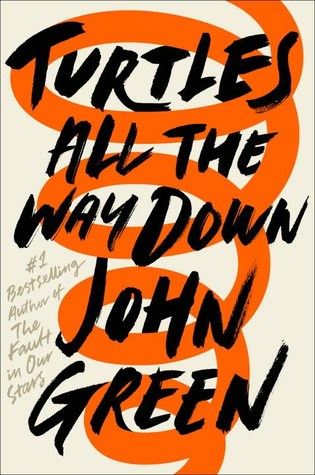 3. Turtles All the Way Down by John Green
This whole book felt like an incredible gift from the author. He tells the story of a girl living with OCD on top of all the other trials and tribulations that come with being in high school. Seeing as John Green also has OCD, it felt like an extremely personal account of how the illness can affect a person, especially when they are ashamed to tell anyone about it. I'll have to re-read Looking for Alaska to see if this one trumps it, but I already have a feeling that it might have done just that.
2. A Darker Shade of Magic by V.E. Schwab
Kell and Lila are two of my favorite characters I encountered during my reading adventures this year. Not only that, but this story was amazing. Every time Schwab described the black magic, I got chills up my spine. Overall, it was the perfect balance of witty and dark, forcing the characters into gritty decision-making and constant action. I felt as though I was looking around corners right along with them, wondering what was going to happen next.
1. Six of Crows Duology by Leigh Bardugo
I thought the Grisha Trilogy was great, but then I read Six of Crows, which takes place in the same world. If there is one character from a book series I would like to meet in real life, it is Kaz Brekker. And if there is one scene from this entire year that I would like to re-read over and over and over again for all eternity, it would be Chapter 26 of Crooked Kingdom. You'll just have to read it to find out what that is I suppose. . .